Chicago to Philadelphia Freight Broker
FREE FREIGHT QUOTE
Connect freight to the top, most reliable owner operators across the United States. Direct Drive Logistics coordinates reliable truck drivers and motor carriers to deliver freight safely and efficiently.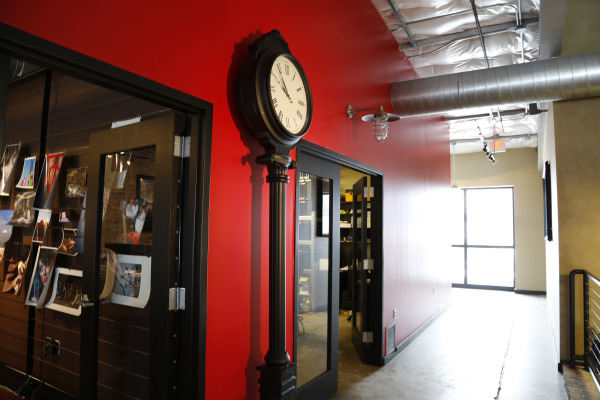 3PL Freight Broker for Shipping to and from Chicago and Philadelphia
At Direct Drive Logistics, a number of manufacturers, companies, and distributors rely on us for their freight broker shipments between Chicago and Philadelphia. One of these partners, a sink and faucet manufacturer, uses next-day service from Direct Drive Logistics for regular deliveries. These daily deliveries wouldn't be possible unless Direct Drive Logistics could keep up with the demand.
Direct Drive Logistics provides next day expedited service for 5 p.m. pickups.
Whenever potential partners come to us looking for expedited freight shipping, Direct Drive Logistics is quick to pick them up and maintains their partnership for years because of our ability to ship quickly on a consistent basis. Our around the clock freight shipping solutions guarantee time critical shipment needs are met on every assignment, whether you are shipping a city over or from Chicago to Philadelphia. With cargo van, sprinter van, straight truck, and tractor trailer expedited shipping services available, Direct Drive Logistics is the best expedited freight shipping solutions provider in the country.
Direct Drive Logistics Provides the Best Freight Broker Shipping Solutions for Chicago & Philadelphia Companies
Accidents happen. It's common knowledge. But the worst way to find out about your shipment failing to make it to a destination on time is hours or even a day after it happens. With Direct Drive Logistics, you never feel like you're gambling with your shipments. By making sure we establish a partnership instead of simply being your provider, we are able to dedicate ourselves to your shipments completely.
By establishing a partnership with Direct Drive Logistics, you will always be informed immediately if a shipment ever does not go as planned. With 24/7 customer service, Direct Drive Logistics has the ability to keep you updated with any important or requested information whether you need an update in the morning, afternoon, or overnight.
Shipping Solutions in Chicago, IL and Philadelphia, PA
Making the Connection: Direct Drive Logistics in Chicago & Philadelphia
With a wide range of freight shipping options available, you can easily connect your business to other parts of the United States with ease thanks to Direct Drive Logistics. Whether you are in search of large freight solutions or other smaller sizes, making sure you have the correct transportation choice for the job is important in ensuring the assignment is completed efficiently. Choose from one of or many trailers and carriers, including:
Connections are easy to make and can lead to better opportunities for businesses in any part of the United States. Whether you are looking to connect to customers in Chicago or you want to make sure you are making deliveries on time to stores in Philadelphia, Direct Drive Logistics is the best freight shipping company to create a partnership with. As one of the most trusted logistics companies between Illinois and Pennsylvania, Direct Drive Logistics has the 24/7 consultant services and freight shipping options you need to have successful, on time deliveries on a daily basis.
If you're interested in working with the best freight shipping company, contact FTL freight brokers at Direct Drive Logistics as soon as possible!