Atlanta to Phoenix Freight Broker
FREE FREIGHT QUOTE
Connect freight to the top, most reliable owner operators across the United States. Direct Drive Logistics coordinates reliable truck drivers and motor carriers to deliver freight safely and efficiently.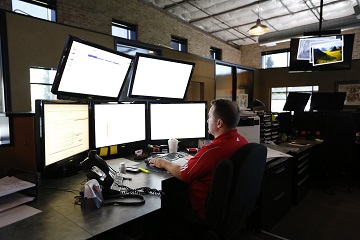 Freight Broker for Shipping to and from Atlanta and Phoenix
Direct Drive Logistics offers Supply Chain Consulting for Atlanta, GA based distributor
Using a performance-based model, Direct Drive Logistics uncovered savings opportunities for steel shipments from Atlanta, GA to Chicago, IL, Milwaukee, WI and Phoenix, AZ.
The result is the lowest possible freight costs and improved operational efficiency. Our process is unique in the industry and has resulted in an average of 12% in freight transportation cost reductions for a long list of manufacturers and distributors since 1994.
Reduce freight transportation costs across all freight categories for domestic shipments.
Establish negotiated freight rates for your company's requirements without hidden fees, charges, markups or bogus discount rates.
Eliminate ongoing price increases and freight surcharges.
Simplify your shipping process and receive ongoing audit services.
Enhance delivery lead times and reduce damage claims.
Reduce or eliminate the risk and capital expense of owning and managing your own fleet.
Show how freight can become a profit center for your company.
Logistics Company Offers Lightning-Fast Cargo Delivery Times
Not only can Direct Drive Logistics offer you more affordable rates over doing your own logistics services, but we can also help exponentially improve your shipping times and accuracy as well. Our team of highly-trained logistics experts will personally handle every step of the shipping and warehousing process in order to custom create a logistics plan that is hand-tailored towards your individual needs.
We are your number one, full-service, third party logistics partner, and our years of experience in the industry have taught us how to get our clients the fastest shipping options at the lowest possible rates. What makes Direct Drive Logistics unique from our competition is that we offer a VARIETY of different shipping methods that can be utilized towards achieving your specific goals.
Available Cargo Container Sizes
Types of Shipping Options by Direct Drive Logistics
Direct Drive Logistics utilizes every resource we have available to give you a multitude of different cargo trucks for various types of shipments. Whether you are searching for a climate controlled freight truck for temperature reliant goods, a flatbed trailer for unloading construction materials, or an expedited straight truck for time sensitive deliveries, the professionals at Direct Drive Logistics have got you covered.
Our many years of experience in the logistics industry have helped us to build a steady network of reliable logistics professionals nationwide. We have contacts in cities such as Memphis, Oklahoma City, Amarillo, and every step along the way to ensure your shipment from Atlanta to Phoenix is delivered in an efficient and dependable manner.
Stop battling with the stress and hassle of planning and implementing your own logistics work. Let a team of professionals who really understand the ins and outs of this business alleviate some of the burden, so you can get back to business as usual.