Atlanta to Charlotte Freight Broker
FREE FREIGHT QUOTE
Connect freight to the top, most reliable owner operators across the United States. Direct Drive Logistics coordinates reliable truck drivers and motor carriers to deliver freight safely and efficiently.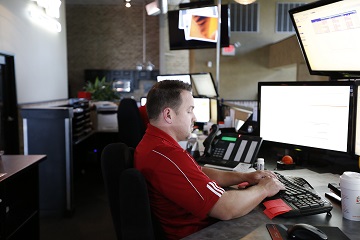 Freight Broker for Shipping to and from Atlanta and Charlotte
Direct Drive Logistics Creation: Built from Blocks
Direct Drive Logistics was established in 1994 by Tami and Dudley Larson to provide nationwide transportation services. Major distributors, manufacturers, retailers needed shipping support critical to getting their business off the ground and provided Direct Drive Logistics with its first actual customers and consistent revenue stream. DDL primarily handled the inbound flow of product from steel manufacturers to three facilities in Knoxville, Tennessee and Atlanta, Georgia, Charlotte, NC and local delivery to the end users. This freight was almost entirely flatbed and dry vans. It's how Direct Drive Logistics initially cut its teeth with transportation freight. DDL immediately began to diversify into other commodities, expand operations, and put itself on a growth trajectory. DDL has grown rapidly from managing its first loads in 1994.
DDL diversified to handle all modes, including truckload, less-than-truckload (LTL), intermodal and specialized freight. It provides domestic transportation management services to 1,000 customers in North America. Most of DDL's shipments are full truckload (60%), while 15% are LTL and 25% are specialized loads including expedited shipments. Within truckload, DDL's volume shifted from a focus on flatbed, which is now 30%, to dry van, which is now 45% of volume. Refrigerated truckloads account for 25% of volume and is the fastest growing segment.
I-85 Over the Road Shipping with Direct Drive Logistics
DDL is more than a fright broker; we are a full third party logistics company. Most DDL clients utilize our truckload and LTL freight services to ship products up and down I-85, especially during summer months when outbound shipping rates rise in Atlanta. Customers who use DDL don't need to struggle with load boards or rising truck load rates during Atlanta summers. DDL has low shipping rates from Atlanta to Charlotte all summer long.
Intermodal Shipping from Charlotte to Atlanta
Customers in Charlotte utilize DDL for international intermodal shipping. DDL helps small firms in Charlotte manage international shipping by linking them with our larger network in Atlanta, the primary shipping hub in the southeast. Smaller customers can count on DDL for affordable 20ft intermodal containers while larger companies can find large 53ft containers through DDL.
Affordable Expedited Shipping on I-85
As a premier third party freight broker, DDL handles expedited shipping for clients in Charlotte, Rock Hill, Concord, and Spartanburg. Our large network of freight professionals have access to straight trucks, sprinters, and vans. Whether you are major retail distributor or a local manufacturer in need of a onetime shipment from Atlanta to Charlotte, hand DDL the reigns and we will take care of everything for you.