Indianapolis Freight Broker Connects You to Reliable Owner Operators
Logistics services >> Freight broker >> Indiana freight broker >> Indianapolis
TL & LTL Freight Brokers for Shipping to and from Indianapolis, Indiana
Browsing free online load boards for the best shipping rates on over the road domestic shipments can be a real headache - it's a wild west of open negotiations, and for every good deal, there's two bad ones. Skip it. Contact an Indianapolis freight broker with YOUR best interest at heart. Direct Drive Logistics truck load brokers have access to many of the best owner operators and truck drivers throughout the country, minimizing liability and time in transit.
Indianapolis Logistics Consultants Cut Costs the Hoosier Way
Indianapolis businesses need more cost-effective shipping options to keep expenses from burning up profits—throughout the city, throughout Indiana (Fort Wayne, Evansville, South Bend...wherever!) and throughout the entire country and world. Indiana business executives come to Direct Drive Logistics for the best full truckload (FTL) and less than truckload (LTL) freight shipping solutions.
Whether it's a 53-foot long box to Carmel, a 44-foot run to Anderson, or a hot shot load in a straight truck to South Bend, we'll handle it with TLC! Indiana customers know our expert freight brokers provide expedited, flexible shipping at cost-effective rates. It's what makes us a trusted partner for freight shipping success!
Indianapolis Logistics Consultants also Deliver Smiles to Indiana
We're a friendly partner. Indianapolis shippers truly appreciate the warm, personal and caring attention of each Direct Drive Logistics broker. Maximizing your bottom line is just part of what we offer. We maintain a pleasant, respectful attitude at all times. It's just another way we're committed to every truckload, every trucker and every trucking customer.
Get a free freight shipping quote today for freight shipping solutions throughout Indiana!
Indianapolis, IN Shipping Solutions

Expedited Shipping

Ship expedited freight to and from Indianapolis utilizing sprinter vans, straight trucks and cargo vans for hot shot cargo shipments. DDL is your best provider of expedited freight services in the US and beyond. Read more

Intermodal Transportation

Intermodal containers are placed on freighters, trucks and trains without having to spend time and manpower loading and unloading between different modes of transportation. We offer many sizes of intermodal containers to optimize your shipping operations. Read more

Over the Road Trucking

Outgoing shipments from Indianapolis to nearby cities such as Chicago, Kansas City, Des Moines and Minneapolis are usually most effectively made using dry vans, flatbeds, conestoga or step deck trailers from Direct Drive Logistics. Read more
Indianapolis Logistics Consultants Have a Superb Track Record of Success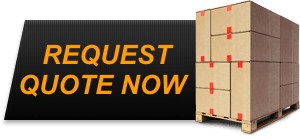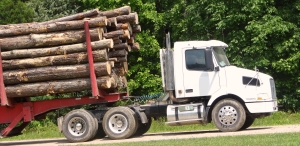 3PL freight brokers handle cargo shipping to and from Indianapolis and more locations throughout Indiana.

These outstanding case histories from the Indianapolis area show how our skilled Indiana logistics consultants provide great logistics service with a friendly, personalized customer service. We do things right—with a caring attitude and a whole truckload of logistics solutions.
Call our logistics consultants today for a free estimate, or contact us via this website to discover your solution. And by the way, go Pacers!
Owner Operators Hit a Higher Gear with Direct Drive Logistics
Direct Drive Logistics really appreciates our owner/operators. We need them to help keep our promises, and they like dealing with our professional brokers. If you are a good, available owner/operator and want to keep your trailer busy hauling cargo, contact Direct Drive Logistics today.
Direct Drive Carries Primary Cargo/Auto Coverage for Every Shipment
Most 3PL freight companies don't carry their own insurance policies for Primary cargo/auto/errors and omissions. Many don't even carry Contingent cargo. But Direct Drive isn't like most companies.
We handle insurance policies ourselves, meaning customers and shippers have one point of contact for all cargo claims. When you work with Direct Drive Logistics, you don't need to worry about negotiating communication between several different agencies.
Indianapolis freight brokers at Direct Drive offer effective and cost-efficient shipping services to companies around the world, saving them money and keeping their freight schedules on track.
Contact Indianapolis 3PL logistics brokers to find a freight shipping solution to cut your costs and get your business moving forward.