How Reverse Logistics Works - A Breakdown
The 6 Steps Logistics Companies Around the World Rely on When Managing Return Shipments
Despite being implemented more than twenty years ago, green supply chain management practices play a more crucial role in today's world economy than ever before, but how exactly does it work? The reverse logistics process is fairly easy to understand once you've broken down the 6 steps companies follow to carry out this specific management strategy.
From retrieval to repair and screening to recycling, understanding every step is important when it comes to realizing the true value of hiring a company like Direct Drive Logistics to provide you with reverse logistics services.

Step 1: Package & Product
Retrieval
The first step in this green process, the 3PL takes responsibility for retrieving unused or returned packages and products from either a warehouse or customer. Taking a direct approach to the return shipping process allows us to take advantage of the amount of returned goods in various industries. By doing so, we can increase the current 3%-5% total average revenue produced by the cost of returns!
Step 2: We Take Over Return
Shipping
No one likes returning their shipments or deliveries themselves. Reverse logistics gives you the opportunity to improve customers' experience and loyalty when you hand return shipping responsibilities over to Direct Drive Logistics! By taking care of shipping, we take the weight of responsibility off you and your customers' shoulders—so all you have to worry about is customer satisfaction going up!
Step 3:
Repairing

, Refurbishing, & Fixing

Here's where things get green! Not only is it environmentally friendly, but by repairing old packaging to be used again, you effectively cut down on future packaging costs. The third step of reverse logistics is one of the most valuable parts of the process and is one of the most attractive to companies around the globe because of the revenue it promises to save you in the long run.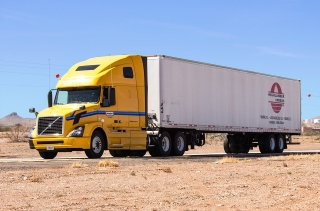 Reverse logistics preserves assets and helps economize your logistics operations.
Step 4:
Screening

& Inspecting Collected Items

During our screening of the packaging we've collected and repaired, we're checking for safety and regulations. Although we can do our best to refurbish broken products or packaging, we can't send you a shipping box irreversibly damaged to be used for another shipment. The inspection aspect of reverse logistics is like a comprehensive quality check!
Step 5: We do the
Processing

, Organizing, & Sorting for You!

The fifth step of reverse logistics gets everything prepared for shipment. Instead of throwing thousands of collected and approved products and packaging at your workers to organize, we do it ourselves! Direct Drive Logistics doesn't handle any of our partnerships halfway – we always follow every process to the end to ensure you are satisfied with the supply chain management we've provided.
Step 6:
Recycling

,

Discarding

, &

Reselling

Otherwise Overlooked Opportunity

Reverse logistics truly comes together once we've reached the end of the process. The final step includes either recycling, reselling, or discarding the repurposed packaging and products we've collected, repaired, and organized for you.

With reverse logistics, you not only give your business a green boost, but you're able to effectively increase your revenue without lifting a finger yourself. Have any questions regarding the reverse logistics process and what it would look like to hire Direct Drive Logistics? Call us today!
Learn more about how reverse logistics affects your bottom line. Contact Direct Drive Logistics for flexible, comprehensive freight solutions.