Cargo Van Loads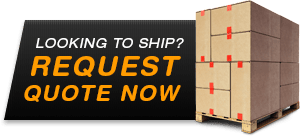 Cargo van loads ship expedited and hot shot freight all over the US.
Expedited Cargo Van Loads Get Shipped Quickly by North American Logistics Company
Do you have hot parts that need shipping? Have your clients halted production in wait of crucial parts to be put into production? You need an experienced logistics company to get hot shot freight on the road as quickly as possible without jeopardizing efficiency. If you send off freight in a half-full shipping container, you are wasting money you can't afford to lose.
We utilize high paying cargo van carriers to move smaller loads fast. Our cargo vans take care of your just-in-time orders, ensuring important shipments are made as soon as possible at the lowest cost to you.
The freight experts at Direct Drive Logistics optimize your full truckload (FTL) and less than truckload (LTL) shipping solutions. Our dispatchers work closely with reputable owner operators and coordinate multiple shipping schedules effectively to keep hot freight on the way to its destination.
Cargo Van Load Brokers Move High Paying Loads and Limit Expenses
Losses suffered from inefficient freight systems are a stealthy leech on your bottom line. You need to be aware of the inefficiencies present in your current operations and iron out the problems. The freight logistics brokers at Direct Drive Logistics know exactly what you need to do to optimize your process, limit your costs and maximize your revenues.
Our shipping experts move freight speedily by finding cargo van expedited freight shipping solutions and seamlessly implementing them into existing schedules. We hook up reliable and dependable owner operators with high paying loads to keep your valuable cargo in good hands.
The result? High paying loads keeps hot shot freight on the move and puts money in your pocket.
Freight Brokerage Firm Limits Injury Risk with Cargo Vans with Liftgates
Direct Drive Logistics equips our cargo vans with liftgates to prevent injuries as a result from heavy lifting and minimize the risk of freight damage. Drivers and owner operators need not overexert themselves. Cargo can be loaded and unloaded using pallet jacks or dollys. Employee lost time and damage to cargo are powerful draws on your bottom line. Any loss as a result of unsafe processes is unacceptable. Our logistics company works around the clock to ensure expedited shipments are made safely and securely.
Freight Logistics Brokers Keep Your Hot Shot Shipments Off the Dock and On the Road
Without the aid of a competent logistics company like the freight brokers at Direct Drive, you run the risk of overextending yourself and losing revenue on account of deadheads, damaged freight or cross docking. If these problems are allowed to continue and build up, your expenses accrue to an unacceptable amount. Every minute your hot cargo spends on a dock is dollars lost.
The freight logistics experts at Direct Drive Logistics have access to a wide variety of shipping containers to fit your full truckload (FTL) or less than truckload (LTL) shipping needs:
Conestoga trailers
Straight trucks
Sprinter vans
Flatbed trucks
Step deck trucks
We organize your freight and ship it appropriately based on size, weight, quantity and priority. No matter your need, our expert freight dispatchers optimize your shipping operations, providing you with high paying freight loads and keeping time-sensitive freight on the move. No other logistics company in North America keeps your freight moving like Direct Drive Logistics!