Temperature Controlled Carriers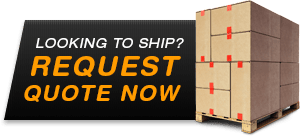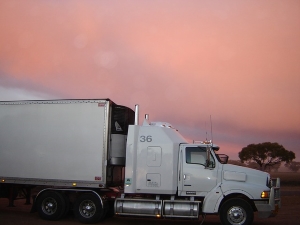 Temperature controlled carriers ship cold and frozen goods nationwide.
Value-Added Temperature Controlled Shipping of Refrigerated Freight
Direct Drive Logistics is your partner in all your full truckload (FTL) and less than truckload (LTL) temperature controlled shipping solutions. Companies nationwide rely on temperature controlled shipping to provide fresh, healthy goods to customers. Our logistics brokers are there every step of the way to ensure shipments are delivered on time with no freight damage.
Coordinating temperature sensitive freight requires close attention and intelligently designed shipping schedules to ensure all goods remain at the right temperature. Direct Drive Logistics has years of experience staying on top of temperature sensitive shipments and making sure they get to the destination just as they departed.
Whether your freight needs to be hot, cold or frozen, Direct Drive Logistics fits you with temperature controlled carriers to keep the temperature constant all the way to the final destination.
Temperature Controlled Carriers Feature Hydraulic Lift Gates
Our freight brokers do everything we can to make sure your cargo is shipped quickly and safely. Power hydraulic lift gates installed on our temperature controlled carriers ensure every hauling job is a one-man operation, eliminating the cost of the load and saving you money. Instead of having to unload cargo carriers using a forklift or other power machinery, owner operators can use hand tools like dollies and pallet jacks in conjunction with the lift gate to move freight.
Our Freight Brokers are Independently Insured, Offering Risk-Free, Safe Shipping
Direct Drive Logistics is one of the rare logistics companies with independent insurance coverage on all its shipments, including a Contingent cargo plan and Primary cargo/auto/errors and omissions policies. You just won't find many other companies offering such a huge benefit. We don't go to a third party for insurance purposes and put you through the ringer. When you work with us, you work with only us to make your logistics operations run smoothly.
Our freight brokers work around the clock to bring you only the highest paying temperature controlled loads. We eliminate frequent shipping problems like deadheads, cross docking and damaged freight by negotiating a wide network of drivers and shipping carriers to get your freight shipped as quickly as possible with no delays.
Trust in the freight experts at Direct Drive Logistics to provide expert logistics services and get your temperature controlled freight on the road and moving. We make sure you get the most for your shipping buck, minimizing your expenses and maximizing revenue.
Request a quote from Direct Drive Logistics and see how we save you money on temperature controlled shipping.