Freight Shipping Solutions Nationwide
Direct Drive Logistics is your freight management partner delivering freight shipping solutions to move your company forward. From full truckload (FTL) and high volume less than truckload (LTL) shipping solutions to 53 ft container shipping, Direct Drive Logistics delivers the right freight shipping solution to meet your shipment requirements. Contact our expert logistics consultants to get your freight moving in the right direction.
Contact a logistics broker today. We have a large network of resources to get your freight delivered over the road, by boat, or by train as cost effectively and expedited as possible. We provide everything from Conestoga flatbed trailers to intermodal containers (20ft to 53ft) to international transportation.
Expedited Loads Ship Hot Shot Cargo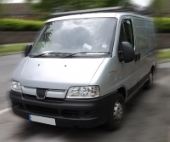 If you need your freight shipped at expedited speeds, our interlinked network of dispatchers coordinate a wide variety of high paying loads to get your goods to their destination. Our expedited services offer the following shipping carriers for transporting hot shot freight:
Our freight brokerage firm uses any combination of transportation to get your expedited freight delivered on time at an unbeatable cost. Our logistics specialists give you a quick quote to connect you with the most time and cost effective shipping option for your freight.
When your production line hits a standstill due to a missing or defective part, you need a logistics company to handle the situation swiftly and get you hot shot freight at expedited speed. Every minute spent waiting on parts means dollars lost. The freight brokers at Direct Drive Logistics have many years of experience negotiating expedited freight nationwide, getting hot cargo where it needs to go as quickly as possible.
Shipping Options for All Heavy Freight
Logistics brokers at Direct Drive connect you with all sorts of different shipping containers depending on the size and weight of your freight. Construction companies moving bulldozers or backhoes need trustworthy owner operators with the appropriate stepdeck and conestoga flatbed carriers to get critical heavy machinery to the jobsite quickly and efficiently. Without a competent logistics company coordinating shipping operations to minimize time spent in transit, the job sits in wait, and customers are unhappy. We help you keep the production humming and your customers happy by quickly shipping all of your heavy cargo to the jobsite.
Logistics Brokers Get You High Paying Loads
From New York to Texas or Florida to Los Angeles, Direct Drive Logistics gets your high priority shipments on track and rolling toward their destination and sees it through until your freight arrives—no matter the distance.
We work tirelessly to eliminate drains on your shipping budget such as cross docking, deadheads or freight damage. Direct Drive carries their own insurance policies for Primary cargo/auto errors and omissions and Contigent cargo—most logistics companies cannot say the same. When you work with our logistics experts, you have one point of contact for all cargo claims.
Our excellent customer service and ability to minimize expenses with efficient full truckload (FTL) and less than truckload (LTL) shipping solutions optimizes your freight budget and maximizes your revenue. Contact us today and find out how we can help you put money back in your pocket!