53' Trailer Loads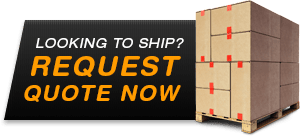 53 ft Trailer Loads Ship More Freight in Less Time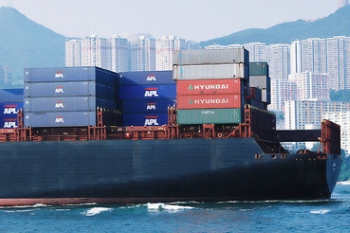 53' truck loads for domestic and international FTL shipping solutions.
The most popular method of freight transportation in North America is by long box trailers. The "high cube" trailers feature an extra foot of vertical space, creating room for unique items in your load otherwise left to be loaded on its own on a step deck trailer. 53 foot trailers keep the economy humming by pounding pavement and delivering hot shot goods to clients on a hard deadline.
None of this can happen without an efficient process coordinating all the moving parts in play when shipping a wide variety of goods. The logistics experts at Direct Drive Logistics work tirelessly to streamline your freight system operations and smooth freight flow from New York all the way to California. We can be your partner in all of your full truckload (FTL) and less than truckload (LTL) 53 foot container shipping solutions.
We put together 53 ft carrier loads for you, cutting your costs and turning unnecessary deficits into significant gains.
Freight Brokers Get 53 foot Trailer Loads for Hauling Jobs
Owner operators use a wide variety of trucks to ship freight. Logistics companies like Direct Drive have several options when determining when and how to ship your goods. 53 foot enclosed trailers are so widely used because they are the longest trailers on the road and protect the goods inside from inclement weather or other external threats.
Our logistics company places your freight in any of several different trailer types:
53' long box
Conestoga curtain side
Tautliner curtain side
Open flatbed
Step deck
Enclosed dry van
Depending on the weight and size of your freight load, we may load your cargo on any of the above trailers. Our logistics experts know exactly what you need and optimize your truck loads to minimize your costs and maximize profit.
Logistics Professionals Optimize Shipping with High Paying Loads
You can't afford to be plagued by waste in your shipping budget. Companies attempting to juggle production, selling, and logistics often experience problems with deadhead drivers, cross docking and a buildup of drop off charges.
The logistics experts with Direct Drive Logistics know exactly how to curb these extra expenses and stop wasting valuable dollars on unnecessary administrative mishaps. By limiting wasteful activities and paying constant attention to the thousands of trucks and their loads on the road at all times, our freight brokers keep your products on the move.
When you partner with Direct Drive Logistics, our freight brokers identify the fastest, most cost-effective way to get your shipment to its destination. No delays. No hassle. It's the Direct Drive Logistics way.
Contact our freight broker experts at Direct Drive Logistics for information about streamlining your shipping operations.