Straight Truck Freight Brokers
Box Truck Freight Shipping Company Delivers Just-In-Time LTL Cargo
When it comes to time constraint freight shipping of the crucial aspects of your business, you need the dedicated, efficient truck load brokers at Direct Drive Logistics. For larger expedited loads, Direct Drive Logistics delivers straight truck transportation. We broker LTL freight at the highest rates, keeping a close eye on your shipments' progress from start to finish.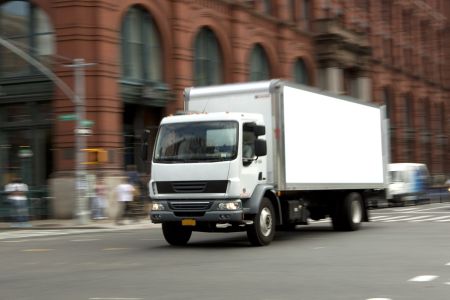 BROKER MY BOX TRUCK LOAD(S)
Our freight brokerage firm dispatches a wide network of reliable box druck drivers and owner operators ready to ship expedited hot shot and expedited freight nationwide.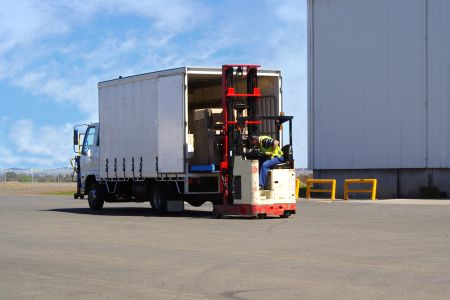 BROKER MY LTL SHIPMENT
Box truck brokers at Direct Drive Logistics coordinate LTL shipments intelligently to get your freight where it needs to go ASAP. Expedited/hot shot shipping options available.
Frustrated with Free Online Load Boards? You Aren't Alone.
Box trucking load boards offer a low barrier of entry into the marketplace for shipping services. However, negotiating free online load boards for over the road straight truck shipments can be overwhelming and present a host of challenges for shippers and drivers alike.
Advantages of box truck load boards:
Many are free or require only a minimal monthly subscription
Low barrier of entry into the trucking industry
Available online 24/7
Disadvantages of box truck load boards:
Many load boards are NOT free or inexpensive
You are working with people you've never met
High competition and low profit margins
You work at a lower rate
There are hundreds and hundreds…which do you choose?
Trust in a freight broker who will secure great rates for expedited and hot shot cargo EVERY TIME. We find box truck drivers and owner operators with a track record of delivering freight on time with no hassle.
Direct Drive Logistics provides the expedited shipping solution you need today with straight truck shipping options. Straight Truck expedited shipping has the haul to moving your shipping containers, skids and pallets at expedited speeds. Straight trucks have the weight capacity of up to 15,000 lbs. and trailer dimensions / measurements ideal for larger expedited loads. Direct Drive Logistics works with a reliable network of reputable expedited straight truck carriers ensuring your freight is arrives safely, and on-time. Same day or next day freight shipments are achieved with Direct Drive Logistics straight truck shipment services.
Delivering Freight Solutions at Expedited Speeds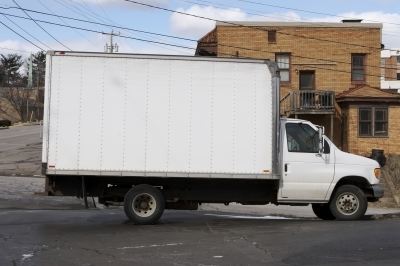 LTL freight brokers at Direct Drive get you the highest paying expedited straight truck loads.
Guaranteed on-time deliveries no matter the haul, across the city or across the country, start with our Woman owned logistics company. We provide the direct solution to get your freight to its destination on time. You can rest assure knowing your freight is in good hands with our dedicated, caring logistics consultants behind your load.
Direct Drive Logistics will develop and integrate the time-efficient, cost-effective straight truck expedited shipping solution into your shipping process, enhancing the strength of your businesses freight management. Direct Drive Logistics is an extension of your business and are your strong partners in successful freight shipping. We will deliver your freight safely and on time to precise destinations points across the nation. You can count on us to improve, strengthen, and increase your freight shipping efficiency, providing you with high paying straight truck loads. As with all freight shipments, our dedicated logistics consultants will continuously and thoroughly track your expedited freight throughout the transport process from start to finish.
3PL Supply Chain Management Brokers Offer Straight Trucks with Liftgates
Direct Drive Logistics fits straight trucks with liftgates to make loading and unloading easier and more cost-effective. Liftgates greatly decrease the chance of injury by allowing for one-man operation, loading with pallet jacks, dollys and other carts as opposed to legs and backs or forklifts. Depending on your cargo, Direct Drive supplies straight trucks with conventional fold-up, rail-gate, tuckaway or dump-through liftgates.
Straight Truck Trailer Dimensions

Length:
22 - 26 feet

Width:
96 - 102 inches
Height:
12.5 - 13.5 feet
Max Weight:
14,000 pounds
Max Pallets:
12 Pallets
Max Volume:
Approximately 1,700 cubic feet
Commodities Hauled:
Furniture, office material, local vendor material, and much more.
Options include:
lift gates, vented trailers, and refrigeration.
Contact our expert logistics consultants today to get your freight moving immediately.