Flatbed Loads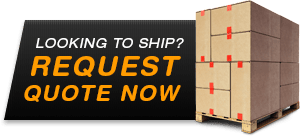 Flatbed truck loads ship bulky and heavy freight nationwide.
Logistics Consultants Work with You to Maximize the Value of Your Flatbed Loads
You have a wide variety of shipping needs. Sometimes you need expedited shipping and require access to a sprinter van or straight truck. You may have a large bulk order to ship in a 53 foot long box trailer. Other times, you have extra-large heavy freight and need a flatbed carrier to haul it. The freight brokers at Direct Drive Logistics are just the professionals you need to orchestrate whatever shipping solution you desire.
Our freight experts meet all of your full truckload (FTL) and less than truckload (LTL) shipping needs. When you need to move heavy cargo or oversized freight, we arrange high paying flatbed loads to ship your valuable goods for short and long hauling jobs. No other North American logistics company ships flatbed deliveries nationwide more efficiently than Direct Drive Logistics.
Flatbed Carriers Ship Heavy Freight and Oversized, Extra Wide Loads
Direct Drive Logistics has access to several different kinds of freight transportation vehicles to ship your valuable goods across the country. Depending on the size, weight and quantity of your load, our logistics experts load your freight onto many different kinds of carriers, including:
Step deck carrier
Conestoga trailer
53 foot long box container
Sprinter van
Cargo van carrier
If you have extra wide or oversized products to be shipped, we load your freight on a flatbed carrier with no horizontal or vertical restrictions. Flatbed trailers offer numerous benefits for shippers and receivers in loading and unloading time. Less manual labor is necessary, as workers may use cranes or other large machinery to unload from the top or sides of the trailer. Fork lifters do not need to drive up into a dark trailer and risk accidents caused by lack of light—they can unload in open spaces from the sides or rear of the flatbed trailer.
Our freight managers know when it's necessary to haul your freight in flatbed loads. When you work with Direct Drive Logistics, you know you're getting the best logistics service in North America. We negotiate every part of the shipping process, including dismantling, unloading, packing and more. Our shipping professionals are there from start to finish to make sure your flatbed load reaches its destination safely and securely.
Logistics Company Optimizes Your Budget with High Paying Flatbed Loads
Frustration mounts when your revenue is siphoned away by inefficient freight operations. You can't afford to put up with frequent errors in your shipping operations such as deadheads, delays or cross docking. When your shipments are parked on a dock awaiting a truck for delivery, time is wasted and your expenses pile up. You need a logistics company that eliminates these problems and gets you back on the right track.
Direct Drive Logistics has an excellent reputation for ironing out shipping inefficiencies and identifying opportunities to turn low paying loads into high paying loads. We strive continuously to minimize your shipping costs and increase your bottom line. Work with the freight brokers at Direct Drive Logistics and feel peace of mind knowing your freight operations are in the hands of experienced professionals, and your valuable cargo is constantly on the move and making you money.
Work with our logistics experts and make your shipping operations smooth. Contact us for a free freight quote today.