Your Laredo freight forwarder for global & domestic shipping
Logistics services >> Freight forwarding >> Texas freight forwarder >> Laredo
free freight quote
Partner with freight forwarder Direct Drive Logistics for shipping to and from Laredo. For ground freight, ocean freight, air freight, international freight and everything in between – no one is better fit to delivery comprehensive & personal service.
Contact DDL Freight Forwarders
1-877-633-5045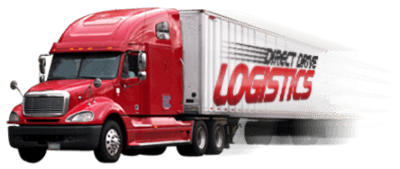 Domestic & international freight forwarding services for shipping to and from Laredo.
Whether you need to get a high priority package across town through the streets of Laredo or 20,000 lbs. of steer manure to a fertilizer plant in Iowa, Direct Drive Logistics has the resources to move virtually anything to anywhere.
With a nationwide network of reliable, road-proven owner-operators, we broker FTL, LTL, expedited, refrigerated, as well as international shipments via air and ocean transport. And with satellite tracking on every load, you'll know exactly where your goods are every mile of the way.
Direct Drive Logistics brokers all types of shipping solutions:
Ground freight shipping
International / global shipping
Ocean freight shipping
Air freight shipping
Rail freight shipping
We are fully independently insured to minimize your costs & liability.
Many of the best & largest logistics companies in the US carry only Contingent policies that follow the form of the motor carrier's policy, which leaves you vulnerable and more liable to losses completely out of your control.
Direct Drive Logistics carries our own policies for Primary cargo/auto/errors and omissions, and if there is ever a claim you'll have just one point of contact at Direct Drive.
You can read more details about our insurance coverage or contact us with any questions.
Freight forwarding company serving Laredo with global reach and a local touch.
Unlike a lot of the larger logistics companies. Direct Drive puts an emphasis on personal service, from the top down. You'll never get passed around from one broker to another, none of which have any familiarity with your shipment. From the outset, you have one point of contact at Direct Drive Logistics. It's simpler, it's smarter and it's most definitely better this way.
Domestic & global freight forwarding services for shippers worldwide.