Cheyenne Freight Broker
Logistics services >> Freight broker >> Wyoming freight broker >> Cheyenne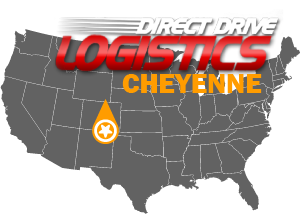 Cheyenne Logistics Experts Broker FTL and LTL Freight
Whether you have a 53 foot long box heading to Casper or an LTL on its way to Laramie, the logistics consultants at Direct Drive Logistics can get it done. When Cheyenne companies need to get freight delivered, they call the skilled freight consultants at Direct Drive Logistics. Companies throughout Wyoming trust us for expert handling of all their shipping needs. Companies in Gillette, Rawlins or Torrington work with us to secure more effective and more profitable freight handling. Our skilled freight consultants provide the detailed planning and follow-through you need to make sure your cargo shipping challenges are met.
Wyoming Freight Brokers have many ways to cut your costs
The key to cost effectiveness is working with a knowledgeable freight consultant who knows the ropes. There are many subtle scheduling tactics which can greatly reduce your overall shipping expense. Companies really appreciate the ability and willingness of our shipping experts to go the extra mile so your drivers don't have to! Get a free estimate today.
Direct Drive Logistics is your best source for cost-effective Cheyenne shipping solutions. Get a free logistics quote today!
Cheyenne Logistics Brokerage Firm has the experience you need
Experience counts. Our Cheyenne freight brokers have tremendous experience. It's hands-on knowledge, not just head knowledge. Our brokers didn't learn their trade out of books. They learned it on the road and on the front line with owner/operators. If unexpected problems arise, you will be really be glad to have someone working with you who has done it all before – effectively and profitably. At Direct Drive Logistics, our Cheyenne logistics experts have a terrific combination of professionalism and friendliness. We like the calm approach. With steady, practical analysis, we solve problems quickly and get your cargo back on its way. Clients appreciate what we do. They also appreciate how we do it.
Wyoming Owner/Operators want to keep profitably busy
Owner/Operators really like working with a professional freight brokerage who know how to effectively and efficiently schedule freight. Knowledgeable foresight and good planning can make all the difference in increasing the driver's profit on each run. To work with a friendly operation where you will keep more money in your pocket, bring your semi over to Direct Drive Logistics.
Contact the Cheyenne logistics brokers at Direct Drive Logistics for LTL and FTL shipping services