Billings Freight Broker
Logistics services >> Freight broker >> Montana freight broker >> Billings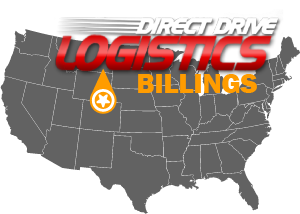 Billings Logistics Consultants for Less than Truckload and Full Truckload Shipments
Direct Drive Logistics provide outstanding solutions to shipping challenges facing many companies in Billings. Our skilled Billings freight brokers know how to solve your shipping problems, whether they relate to cost, efficiency or security. We deal with the best owner/operators who are responsible, skillful and careful. Cities throughout Montana have come to expect top customer service from Direct Drive. We regularly provide freight services to Missoula, Great Falls, Bozeman, Laurel and Red Lodge. The Billings logistics consultants with Direct Drive have earned a superb reputation for effectiveness, solid planning, excellent customer service and practical, effective follow through on all details.
Montana LTL and FTL Solutions
The skilled Logistics Consultants at Direct Drive Logistics know what to do with each LTL or FTL shipment we handle. Each challenge is treated with the same concentration, friendliness and expertise, whether the freight is on a semi, long box or sprinter. You name it, our consultants have done it. We keep things calm, friendly and effective.
Direct Drive Logistics is your best source for cost-effective shipping solutions. Get a free logistics quote today!
Billings Logistics Consultants have wide-ranging experience
Experience counts. Billings has powerful swings in weather. Shippers have to know how to deal with emergencies and crises. Our brokers have the experience to deal effectively with whatever situations arise. We provide expert shipping solutions time and again. Trust your FTL or LTL cargo to the Direct Drive Logistics' freight brokers.
Montana Owner/Operators Do Better with Direct Drive
It's different hauling cargo through and around Montana. Experienced owner/operators don't want to be dead-heading for long distances because a freight broker scheduled badly. Direct Drive Logistics personnel know how to keep you busy hauling, making more money and maximizing your productivity and profitability.
Contact the Billings logistics consultants at Direct Drive Logistics to broker your FTL and LTL cargo transportation in Montana.