Volume LTL Loads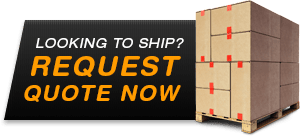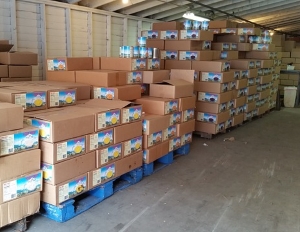 LTL freight brokers at Direct Drive get you the highest paying truck loads.
Logistics Company Works with Wide Network of Volume LTL Carriers
Conventional wisdom tells us full truckload (FTL) shipping solutions are the most efficient way to move freight. One truckload, one destination. With only one stop for drop off, drivers need only stop for gas and rest along the way. The less stops, the quicker the shipment gets to its target—and the lower the shipping cost. Less than truckload (LTL) shipping can be less cost effective, as it involves moving small amounts of freight that cannot fill a truck.
However, volume LTL provides an excellent and sometimes more cost-efficient alternative to full truckload shipping. In some cases, FTL rates are higher than the cost of shipping freight directly to an LTL carrier or break-bulk facility. No matter your need, our freight brokers are ready to meet the challenge and get your freight delivered on time with no interruptions.
Direct Drive Logistics utilizes a huge web of reliable LTL carriers to get your volume LTL freight shipped on time with no delays. No other logistics company in North America works as hard to streamline your shipping budget as Direct Drive Logistics.
Less than Truckload (LTL) Shipping Solutions Provided by Freight Brokers
When you enlist the aid of Direct Drive Logistics for your less than truckload (LTL) shipping needs, you work directly with us from start to finish. We don't go to a third party for any other services or insurance coverage. We carry our own Primary cargo/auto/errors and omissions coverage on top of Contingent cargo. Not many logistics companies can boast the same. By being independently insured, you are assured you will speak with us and only us in every step of the shipping process. The streamlined supply chain management process ensures your costs are kept low, and you get the highest paying truck loads.
If you need to ship 5 or more pallets but cannot make a full truckload to optimize your shipping costs, consider volume LTL carriers in association with Direct Drive Logistics. We work hard every day to bring you high paying volume LTL loads to cut your costs and maximize revenue.
Our logistics brokers deliver the highest quality customer experience with every load, large or little. Freight brokers at Direct Drive Logistics help you get the best prices for volume less than truckload (LTL) shipping.
Contact freight broker experts at Direct Drive Logistics for everything you need to know about volume LTL shipping.