Straight Truck Loads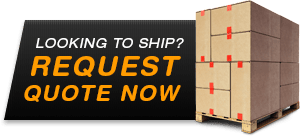 Box Trucks and Short Bed Trailers for Speedy Deliveries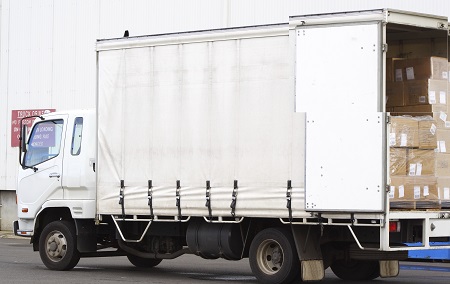 Straight truck freight brokers at Direct Drive Logistics connect motor carriers with shippers nationwide.
With the help of the logistics experts at Direct Drive, you can optimize your full truckload (FTL) and less than truckload (LTL) straight truck shipping needs. We ship all varieties of cargo across North America, connecting owner operators with available high paying loads.
Looking to ship heavy goods but cannot fill a regular enclosed trailer carrier? You can't afford the cost of half-filling a full-size trailer with a low paying load. Direct Drive Logistics can supply you with many different options to ship all your available load sizes quickly and efficiently.
We provide you with high paying loads, making efficient use of time in transit, maximizing your profit.
Finding Straight Truck Loads for Smaller Hauling Jobs
Shipping a special order part to a client who demands quick delivery? Perhaps they have an emergency shortage halting their production. Assembly lines stand still in wait. You need to deliver on your promise to supply their part as quickly as possible while simultaneously minimizing your expense.
Direct Drive Logistics is there for you. We constantly monitor the location of all of our Class B and C straight truck carriers, box trucks, sleeper straight trucks and trailers, and know exactly where available freight storage is at all times. Our logistics experts ensure every driver is stocked with a high paying load of hot goods in transit directly to its target destination.
Straight Trucks with Liftgates Decrease the Chance of Injury on the Job
Freight brokers from Direct Drive Logistics supply you with straight trucks with liftgates to expedite the shipping process and keep drivers and unloaders out of harm's way. Hydraulic liftgates allow dock workers to use dollys, pallet jacks and carts to move heavy freight. Our steel and aluminum straight truck liftgates have enough capacity to handle the toughest hauling jobs. Liftgates allow for unloading without the need of a forklift, and ensure one-man operation, limiting your costs and putting money back in your pocket.
Logistics Company Gets You High Paying Loads
Nothing cuts into your bottom line like inefficient freight and shipping. Companies failing to address persistent cross docking or deadhead problems suffer huge stealth losses. Trusting in undependable carriers means exposing risk to damaged cargo or time loss.
Direct Drive Logistics only works with reputable owner operators and connects them to you to deliver your goods safely and in a timely fashion. Many of our straight trucks feature air ride suspension, greatly limiting the risk of damaging freight in transit.
Carriers delivering full truck loads (FTL) with an intelligently designed schedule for drop offs maximize profits for shippers. Work with Direct Drive Logistics, and your carriers will ship high paying loads across North America.
Every company needs the delivery of their freight optimized. No one can do it on their own. Direct Drive Logistics is just the resource you need to organize and schedule all of your specific shipping needs.
To minimize your costs and maximize your profits, contact our logistics professionals to streamline your freight operations.