Step Deck Loads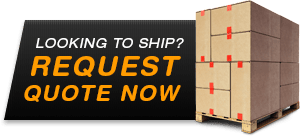 Our Freight Brokers Minimize Costs and Maximize Revenue

Step deck load brokers at Direct Drive Logistics minimize expense and optimize your shipping budget.
Frustrated by problems with running deadheads or frequent cross docking? Your logistics company is failing you. The expert dispatchers at Direct Drive Logistics can arrange a shipping schedule eliminating wasted time, increasing your bottom line and streamlining your operations. Our professionals get you high paying loads and keep them moving, increasing your revenue.
We optimize your full truckload (FTL) or less than truckload (LTL) step deck shipments to ensure all available loads are shipped with no delays or holdups. If your cargo is too tall or heavy for shipment on a regular flatbed trailer, we can arrange for the use of a step deck trailer.
Get Step Deck Loads Delivered Quickly and Efficiently
The logistics professionals at Direct Drive are capable of getting their hands on all sorts of step deck trailers for your heavy machinery or oversized freight. Our clients, through our logistics company, have access to the following types of step deck trailers, among others:
Open flatbed
Conestoga curtain side
Tautliner curtain side
Enclosed
Temperature controlled
Depending on your loading/unloading preferences and the weight or size of your cargo, we can find the step deck trailer you need to get the most of your product to the destination in the least amount of time.
Without a logistics company organizing multitudes of shipments and products, ensuring your shipping costs remain as low as possible is an extremely difficult task. Allow us to manage your logistics and you will profit greatly from the waste cut from your shipping budget.
Our Logistics Company Finds High Paying Step Deck Loads
Finding high-paying loads can be a daunting task, particularly for small fleets who are not yet established in the industry. Direct Drive Logistics is the connection between a trucking company looking for hauling jobs and a producer with high paying loads looking for someone to do the hauling.
We understand you are in the shipping business to handle high paying loads and turn a profit. The experts at Direct Drive Logistics will work to get you the high value work you require. Whether it's full truckload (FTL) or less than truckload (LTL) step deck truck loads you're looking for, our logistics professionals help you set up an optimized shipping schedule.
When you deal with experience freight professionals at Direct Drive Logistics, you will improve your shipping capabilities and cut costs. We will make sure your shipment is handled by a reputable, experienced owner operator.
Considering streamlining your shipping operations? Contact our freight broker experts for a free logistics quote.