Sprinter Van Loads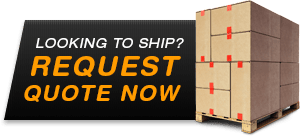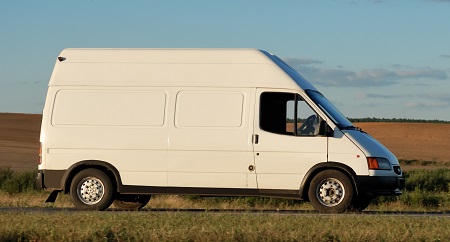 Sprinter van loads for expedited shipping from LA to New York, and across the Midwest.
Sprinter Van Loads Move Expedited Freight Quickly Across the Nation
Every manufacturer experiences parts shortages or defects stalling production and putting the assembly line at a standstill. They rely on a competent and effective materials supplier to be able to quickly ship high-priority items to limit the revenue lost from such incidents. Your clients are waiting. Are you fully prepared to handle the pressure?
The freight brokers at Direct Drive Logistics are your partners in all of your expedited full truckload (FTL) and less than truckload (LTL) shipping needs. We fully appreciate the value of the time lost when the well runs dry and clients are awaiting critical parts. We place your time-sensitive and just-in-time parts on sprinter van carriers and get them moving as soon as possible. No other freight brokerage provides you with better sprinter van transportation services.
Our logistics company puts together high paying loads for sprinter vans to move hot shot freight quickly and efficiently. We streamline your budget, minimizing your expenses and putting money back in your pocket.
Freight Brokers Connect Owner Operators with High Paying Sprinter Van Loads
The shipping experts at Direct Drive Logistics coordinate several different types of containers to arrange your freight into the highest paying loads:
Step deck carriers
Contestoga trailers
Cargo Vans
Straight trucks
Flatbed trailers
Depending on the type of freight you want to ship, we work with owner operators to intelligently plan shipping schedules to keep trucks full and moving. For expedited shipping needs, we put your freight on speedy cargo vans or sprinter trucks to get your cargo on track to the destination as quickly as possible. Work with our logistics company for your expedited shipping needs, and we will find you high paying sprinter van loads.
Logistics Company Provides Sprinter Vans with Liftgates to Decrease Shipping Costs
Direct Drive Logistics is committed to establishing safe shipping practices, to limit the opportunity for driver injury or unnecessary freight damage. That's why we equip our sprinter vans with liftgates to make heavy lifting much easier and ensure every shipment is a one-man job, decreasing the cost for labor and decreasing the chance of injury. The costs we cut are passed on to you in the form of lower prices. Our freight brokers work around the clock to move your expedited freight as quickly and affordably as possible.
Sprinter Van Load Brokers Eliminate Waste and Streamline Your Shipping Budget
When your hot shot freight is sitting on a dock because of a mix-up or confusion, you are losing money. Your client is waiting for important parts or goods, and the longer a customer spends waiting for your products, the less likely they are to continue doing business with you. You need a professional logistics company like Direct Drive Logistics to optimize shipping schedules and ensure your customers get what they pay for.
Our expert freight brokers understand problems such as cross docking, delays, freight damage and deadheads eat away at your revenue and limit your ability to expand and grow your business. If you fail to address these issues and allow them to continue, you jeopardize the future of your company.
Trust in the freight professionals at Direct Drive to optimize your full truckload (FTL) and less than truckload (LTL) shipping solutions. We get you the highest paying expedited sprinter van loads to minimize your expenses and maximize revenue.
Contact our sprinter van freight brokers at Direct Drive Logistics and request a free logistics quote.