45 ft International Intermodal Loads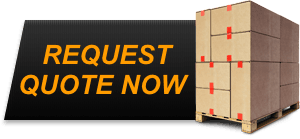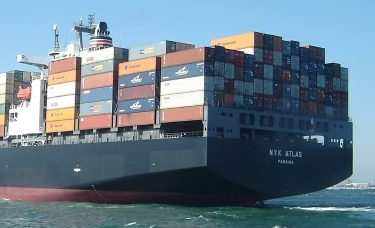 Intermodal 45 ft carrier freight loads for international shipping solutions.
Freight Brokers Get You High Paying International Loads Using 45 ft Containers
Without a highly competent logistics company coordinating your shipping operations, you may chronically overspend on shipping expenses due to inefficient freight schedules and improper cargo management. When you need to ship a high volume of freight overseas, you need 45 ft international intermodal shipping solutions to get your cargo on a freighter and on its way toward its destination with zero financial waste. You need a highly reputable logistics company to handle your shipping budget in order to minimize your expenses and maximize profit.
Direct Drive Logistics knows how to keep money in your pocket.
Our freight dispatchers have years of experience organizing excellent, trusted drivers and owner operators all over the world to ship freight safely and quickly. We understand frequent issues with cross docking or freight damage is a slow but sure way to siphon off your revenue. No logistics company works harder to keep your freight budget optimized than Direct Drive Logistics. We know you can't operate your business without a profit. We work with you to ensure your shipping costs aren't holding your business back. Limited overhead and intelligent operation means owner operators get the highest paying truck loads.
Independently Insured International Logistics Brokers Keep Costs Low
Direct Drive Logistics works directly with you in all of your logistics operations. When you have inquiries or comments, you can be sure a Direct Drive representative will be on the other end of the line with answers when you make a call. We outsource nothing—when you work with us, you work with us. No third parties come into play.
We are independently insured, and carry our own Primary cargo/auto/errors and omissions policy. Few logistics companies can boast the same. Our capability of handling your entire logistics operations on our own allows us to keep costs low and pass the savings on to you.
45 ft International Containers Ship Freight Over the Road, Track and Sea
45 foot international intermodal carriers give logistics companies tremendous versatility to ship freight no matter the geography between point A and point B. Multi-purpose shipping containers are ideal for international travel, as they can be transferred from freighter to train to truck with no direct unloading of cargo necessary. This limits the amount of time in-transit cargo spends on docks or on forklifts, and greatly reduces the chance of freight damage.
Utilizing intermodal containers allows Direct Drive Logistics to ship your freight quicker and more efficiently while simultaneously lowering your expenses. We strive to minimize your expenses and maximize your revenue.
Contact freight brokers at Direct Drive Logistics and find out how we streamline your international shipping operations.