45 ft Intermodal Container Loads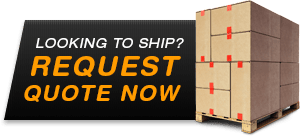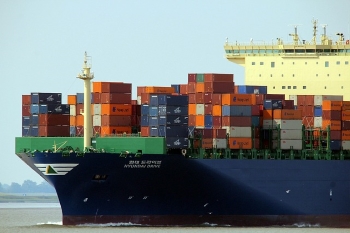 Truck load brokers at Direct Drive ship goods on 45 ft intermodal containers internationally.
Intermodal Freight Brokers Find the Right Shipping Carrier for You
Freight brokers at Direct Drive Logistics have all the tools at our disposal to get your freight on the move toward its destination as quickly and efficiently as possible. In order to minimize your shipping expenses and get the most out of your shipping budget, you need a logistics company with various means of moving your valuable cargo. Direct Drive Logistics features just the flexibility you need to keep your freight on the move.
In order to maximize efficiency, we offer several sizes of intermodal containers for shipping over land or sea. If you have too much freight for a 40 ft cargo container, but cannot fill a full-sized 53 foot long box, we fit you with a 45 foot intermodal carrier to move your cargo with as little waste as possible. When you ship in a container too big for your needs, you unnecessarily spend too much money on empty space.
Our expert dispatchers know you can't afford to suffer waste in your shipping budget. We work around the clock to make the best use of the shipping container you pay for and get your cargo shipped on time and in perfect condition.
45 foot Intermodal Containers Move Your Cargo Quickly by Ship, Train or Truck
Need a versatile option to ship your cargo across North America? Direct Drive Logistics has just the shipping container for you: the 45 ft intermodal container. Measuring at approximately 44' 6" long by 92" wide, the 45 ft carrier ships large quantities of heavy freight in many different applications. It can be transported on ships, easily stacked on the dock, by train or over the road by semi-truck. Its versatility allows us to greatly limit loading and unloading time, featuring easy transition between ship, train and truck.
We deliver on our promise to provide the best, most efficient freight services by appropriately loading your goods in the appropriate containers for your shipping needs. For hot shot or expedited shipping done primarily over the road, we fit you with cargo or sprinter vans to accelerate shipping schedules. For longer shipping distances and heavier freight, we provide you with intermodal containers to limit time spent loading and unloading and keep your cargo moving.
Our freight brokers get you high paying truck loads by using the right shipping containers and eliminating waste in your shipping budget. The last thing your company needs is logistics brokers carelessly allowing cross docking or deadheads and siphoning off your revenue. Trust in our reputable freight brokers to streamline your operations and keep your freight on target.