40 ft International Intermodal Loads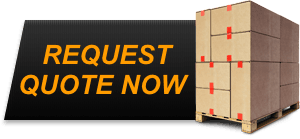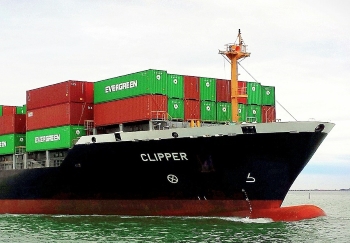 Intermodal freight loads for international shipping.
Logistics Brokers Utilize Versatile 40 ft Intermodal Shipping Containers
Not only does Direct Drive Logistics provide full truckload (FTL) and less than truckload (LTL) domestic shipping solutions—we handle your international shipments as well. Our freight brokers use versatile 40 foot international intermodal carriers to ship your freight as quickly as possible.
Intermodal containers give our logistics company several different options for shipping cargo around the world. Intermodal shipping containers are designed to be transferred from ship to train to truck with no time spend loading or unloading. Their heavy duty steel exterior protects cargo from unwanted freight damage, ensuring your freight arrives safely.
The 40 ft shipping container holds up to 20 pallets (sized 48" x 42" or 48" x 40") or 2,395 cubic feet of heavy cargo. Direct Drive Logistics also offers 20 ft or 45 ft shipping containers for international shipments as well. Our logistics dispatchers do everything we can to eliminate expenses and get your freight moving on the appropriate carriers.
Freight Brokers at Direct Drive Get You High Paying International Loads
Direct Drive Logistics handles every aspect of your shipping budget and coordinates only the finest owner operators to bring you the highest paying trailer loads. We don't go to any third parties in negotiating your shipments. We are independently owned and insured, a rarity among logistics companies you benefit from due to decreased prices.
International Freight Brokerage Firm Streamlines Your Shipping Budget
For all your domestic or international shipments, Direct Drive Logistics has the tools at their disposal to get your shipments shipped safely and on time no matter the obstacles. No matter where in the world you need cargo shipped, our logistics team gets it done.
Our freight brokers have no tolerance for profit-leeching shipping inefficiencies such as deadheads, cross docking or freight damage. We work all hours of the day to work out the kinks and coordinate your shipments with no unnecessary expenses. When you trust in Direct Drive Logistics, you minimize your expenses and maximize revenue.
Contact international freight brokers at Direct Drive Logistics for more information on our international intermodal containers.