40 ft Container Loads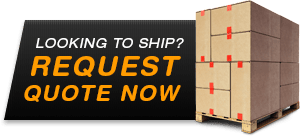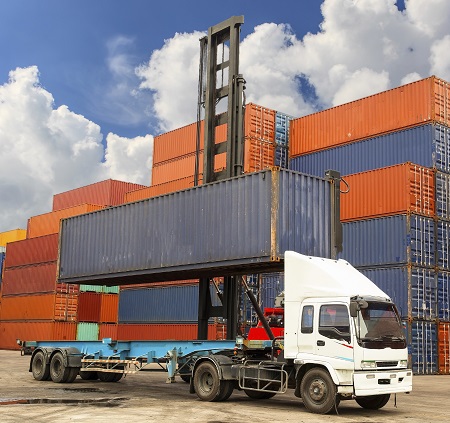 Freight brokers at Direct Drive get motor carriers high paying 40 ft intermodal trailer loads.
Freight Brokers Put Together High Paying 40 Foot Intermodal Container Loads
When you need to ship products in high volume, you need a competent logistics company to ensure you're doing it smartly. Companies attempting to handle their shipping budget and schedule completely independently run the risk of overextending themselves and losing money. The shipping professionals at Direct Drive Logistics are just who you need to optimize your operations and make sure your freight systems are running smoothly.
Direct Drive Logistics utilizes 40 ft container carriers to assemble high paying loads. The intermodal 40 foot container is a versatile shipping container that can be moved from ship to train to trailer without any loading or unloading. Resourceful logistics companies like Direct Drive coordinate their use to ship domestically and internationally. Our 40 ft container loads are a medium-sized alternative to our larger 45 ft and 53 ft containers, and can fit up to 20 pallets. We also have 20 ft shipping containers for smaller shipments.
The freight experts at Direct Drive are your partners in all of your full truckload (FTL) and less than truckload (LTL) shipping solutions. We get your expedited freight on the road, track or sea and keep it moving, limiting your expenses and putting money in your pocket.
40 Foot Container Loads Shipped by Reputable Owner Operators
Direct Drive Logistics works with only the most reliable owner operators to ensure your freight is shipped safely and in a timely fashion. Leave your shipping operations in the wrongs hands, and you will experience problems with deadheads, half-filled, inefficient loads, cross docking or even frequent freight damage. You can't afford to absorb these extra costs. Trust in the professional logistics consultants at Direct Drive to minimize these issues and streamline your operations.
Our owner operators, on top of moving intermodal 40 ft, 45 ft and 53 ft containers operate the following kinds of shipping containers and trucks:
Expedited straight truck
Sprinter van
Flatbed trailer
Stepdeck trailer
53 foot long box
Conestoga trailer
Between our several different freight shipping options, we make sure your hot shot and heavy freight reaches its destination quickly and efficiently, minimizing your expenses and maximizing revenue. We work tirelessly to keep your freight moving and making you money with the highest paying cargo loads.
Logistics Consultants Work With You to Find Best Intermodal Shipping Solutions
When you need 40 ft container logistics consulting, look no further than Direct Drive Logistics. We have years of experience organizing shipping schedules and optimizing the use of 40 ft container carriers to move your domestic and international freight quickly and efficiently. The freight brokers at Direct Drive do not settle for anything less than the highest paying loads and the lowest shipping costs for our clients. We are available day and night to help you with any questions or problems. Our professional dispatchers are only a phone call away.
Direct Drive Logistics will guide you in all of your shipping needs from start to finish. We are the most accessible, reliable and trustworthy logistics company in North America. Contact us today and find out how we can make your company more profitable.
Our freight brokers streamline your shipping budget and save you money. Request a free logistics quote today.