20 ft International Intermodal Loads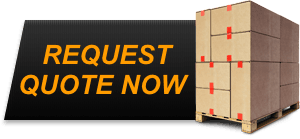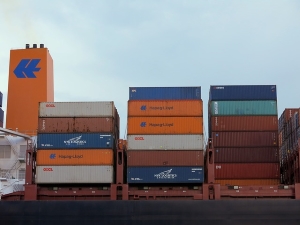 International freight brokers at Direct Drive utilize 20 ft international intermodal containers to maximize the value of our freight loads.
Freight Brokers Ship Cargo Overseas Using Intermodal Container Carriers
The modern economy continues to globalize. Manufacturers and major industrial and commercial enterprises must face increasing demand to import and export overseas to keep prices as low as possible for consumers. As countries increasingly favor free trade across international borders, it's never been more important to set up a sensible, budget-conscious worldwide logistics plan.
Truck load brokers at Direct Drive Logistics help you find the best full truckload (FTL) and less than truckload (LTL) shipping solutions to expedite your international shipping. No matter the size or quantity of your freight, our logistics brokers are ready to meet the challenge and get your valuable cargo shipped internationally at the lowest cost and highest speed.
We have intermodal carriers of varying sizes to meet all of your international shipping needs. If you have 10 pallets or less of ocean freight, we provide 20 ft international container solutions to ship your goods at the least expense. Freight brokers at Direct Drive Logistics also provide 40 ft and 45 ft intermodal containers.
Our logistics brokers work around the clock to ship your international freight quickly and efficiently. Trust in us to minimize your costs and maximize your revenue.
High Paying 20 Foot Intermodal Container Loads Ship Internationally
20 ft international intermodal shipping containers hold 10 pallets of units (48" x 40" or 48" x 42"), large enough to hold a decent quantity of heavy cargo for international shipping. Intermodal containers provide our logistics company considerable flexibility in optimizing your shipping budget. 20 ft intermodal carriers can be moved from freighter to train, train to truck, and truck to dock with no time spent loading and unloading.
Because your cargo stays within one carrier in the duration of the shipment, the chance of freight damage is very low. The less handling of freight pallets, the better. Intermodal carriers provided by Direct Drive Logistics keeps your freight safe and secure.
When you need expedited and worldwide shipping solutions, no logistics company in North America is better fit to make it happen than Direct Drive Logistics. Our freight brokers work around the clock to ensure your valuable cargo is shipped without damage and with no delay.
Contact our international freight brokers today to find out more about intermodal shipping of ocean freight.