20 ft Intermodal Container Loads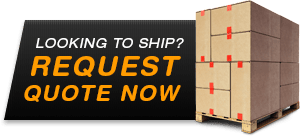 Intermodal freight loads for international shipping solutions.
Freight Brokers Get High Paying 20 ft Intermodal Container Loads
When it comes to full truckload (FTL) and high volume less than truckload (LTL) shipping solutions, there's no one better than the freight brokers at Direct Drive Logistics. We work with you from start to finish to ship your goods quickly and efficiently across the country.
We optimize your shipping budget by offering a vast array of different shipping containers to fulfill all of your expedited or heavy freight needs. Our logistics brokers arrange for your hot shot goods to be strategically placed on sprinter or cargo vans to minimize time spent in transit.
For longer shipments traversing diverse geography, we offer intermodal containers to move freight over land or sea. Our 20 ft intermodal carriers hold up to 10 pallets of heavy freight, easily moving smaller amounts of heavy freight among ships, trains and trucks with no time wasted on loading and unloading.
Our freight brokers get you high paying loads, minimizing shipping expenses and maximizing revenue. No other logistics company in North America works as hard as us to ensure you eliminate waste.
Hauling Jobs Made Easier by Versatile 20 foot Intermodal Containers
Restricting shipments to semi-trailer delivery over the road or by freight train car only greatly reduces a logistics company's ability to deliver your valuable goods quickly. Using one dimensional means of transporting goods slows the shipping process and limits your ability to generate revenue. You need to be able to move your goods by train, ship or truck. A logistics company with the means to move your freight in several different ways gets your shipments to its destination much faster.
Direct Drive Logistics offers you multi-dimensional means of shipping. We have a wide variety of intermodal containers to eliminate loading and unloading times between stops, keeping your freight on the move toward its destination. Our 20 ft intermodal containers are our smallest model, shipping low quantities of your heavy freight safely and securely.
More options and flexibility means more possibility to limit shipping costs and generate more revenue. When you deal with the shipping experts at Direct Drive Logistics, you will decrease shipping times and cut costs.