Enlist a Reputable Truck Freight Broker Company
Connect Freight Loads to Reputable Truck Drivers Nationwide
Direct Drive Logistics is your partner for full truckload (FTL) and less than truckload (LTL) shipping solutions. We handle every part of your logistics operation, from departure to destination. A Direct Drive Logistics representative awaits your call around the clock; we monitor your shipments all along the journey to ensure it's shipped as quickly and affordably as possible with no hiccups.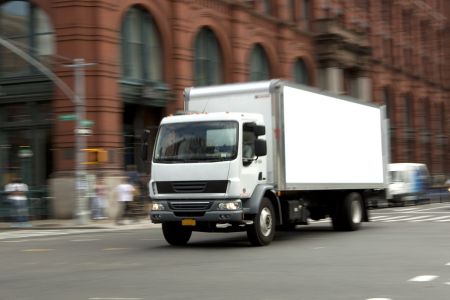 Direct Drive Logistics is Your One Point of Contact for all Logistics Operations
Frustrated by working with limited logistics organizations who must rely on a web of third party sources to get anything done? So are we. That's why we carry our own policies for insurance, including Primary cargo/auto/errors and omissions and contingent cargo policies. We identify risks associated with the motor carriers we work with, including:
If the carrier has a business location
Hold long they have held their motor carrier authority
If the motor carrier carries worker's compensation
Number of vehicles operated by the motor carrier
Our freight brokers with only the best owner operators in the country to ensure your freight is shipped expediently with no freight damage. The Direct Drive Logistics safety culture and self-accountability keeps our claims rate microscopic.
FIND BROKERS FOR TRUCK LOADS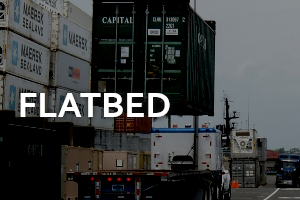 Brokers for Flat Bed Truckloads
Direct Drive Logistics brokers dispatch flatbed owner operators nationwide, shipping freight coast-to-coast across the United States.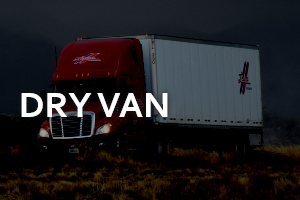 Brokers for Dry Van Loads
Semi truck freight brokers move LTL and FTL cargo utilizing dry van carriers of standard and unique sizes. We help you find available loads for motor carriers.
Diverse Shipping Methods Keep Your Costs Low
Direct Drive Logistics has access to a wide variety of shipping carriers to ensure your cargo never wastes time sitting on a dock. We have connections to owner operators and motor carriers around the country, all specializing in their own shipping containers, including flatbeds, Conestoga trailers, intermodal containers, cargo and sprinter vans, and many more.
Freight Carriers for Domestic & International LTL/FTL Loads

Freight brokers at Direct Drive coordinate expedited and hot shot freight using our relationships with owner operators of cargo vans, sprinter vans and other containers around the US.

Cargo Van
Sprinter Van
Straight Truck
Tractor Trailer

Shipping via intermodal containers means limiting the need to unload and re-load freight on separate carriers over long shipments. Direct Drive situates your freight on intermodal carriers to minimize the chance of freight damage.

20 foot domestic
40 foot domestic
45 foot domestic
53 foot domestic
20 foot international
40 foot international
45 foot international

Direct Drive Logistics trucking brokers deploy flatbed, Conestoga, step deck and dry van trailers to ship freight domestically. We find the best FTL and LTL shipping solutions for you.

Flatbed
Step Deck
Conestoga
Truckload
Volume LTL
Reefer/Refrigerated
Dry Van
Expedited Freight Loads for LTL Shipping
Expedited freight brokers at Direct Drive Logistics utilize a wide network of owner operators and motor carriers to intelligently coordinate shipments nationwide, from Los Angeles or San Diego all the way to New York or Boston. We trust in only the most reliable drivers and our experienced dispatchers to ship hot shot freight affordably and in a timely fashion.
3PL Company Provides Brokerage Services
Our extensive accessibility to several different types of expedited trucks means we can negotiate immediate brokerage agreements to find loads for independent operators, and our 3PL capabilities allow us to turn your immediate need into a long-term relationship. We can optimize your shipping budget and turn a frustrating cost center into something you can be proud of.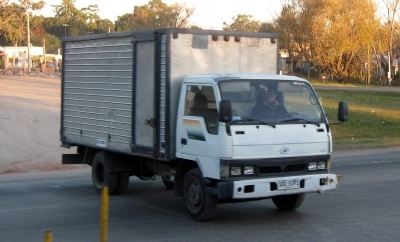 Truck load brokers connect drivers with high paying expedited LTL loads.
Volume LTL Freight Loads for Owner Operators
Expedited freight logistics brokers at Direct Drive minimize the delays typically associated with LTL freight. We monitor your LTL shipments from delivery to destination to minimize loading and unloading between multiple freight vehicles. Our LTL logistics brokers ensure shipments arrive just as they departed, with no freight damage and loss of value.
We provide the direct transportation solutions to maximize the value of your shipping budget. Our streamlined operations on account of years of experience in the logistics industry have helped us to a tremendous 99.9% claim-free record.
Direct Drive Logistics: Your Partner for Nationwide Shipping Solutions
Whether you're an owner operator of a flatbed trailer looking for a broker to hook you up with a high paying load, or a manufacturer looking to set up a long-term relationship with a 3PL company capable of optimizing your logistics operation, Direct Drive Logistics is what you're looking for. We perform brokerage services as well as comprehensive third-party service to ensure you're getting the best results for the money you're spending.
Freight brokers at Direct Drive are proud to boast tremendous flexibility and an ability to decrease shipping costs by exhausting all options. For expedited freight and cross-country shipping, Direct Drive provides the best results for the lowest price.